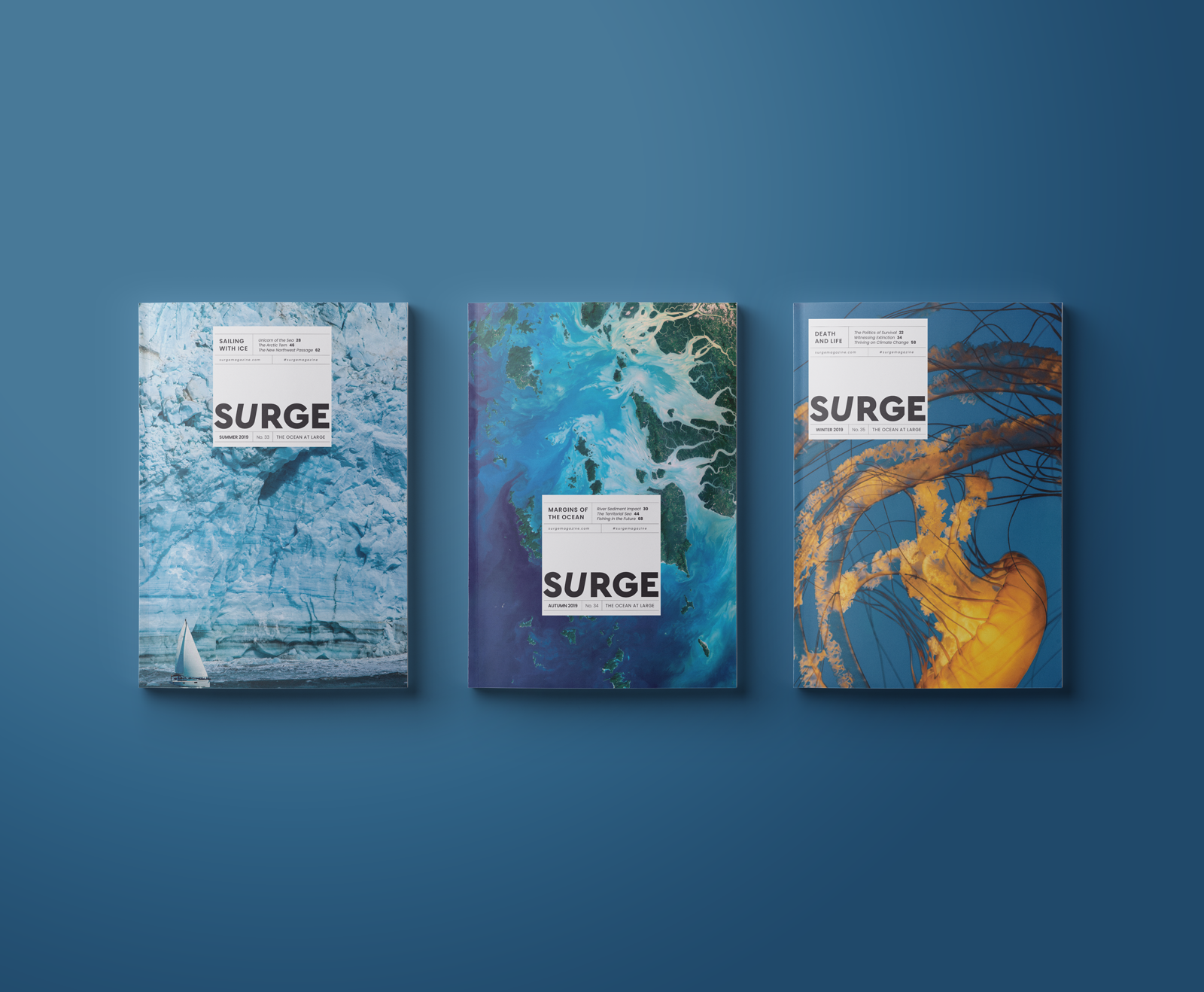 Independent.    Optimistic.    Informational.    Inspirational.    Eclectic.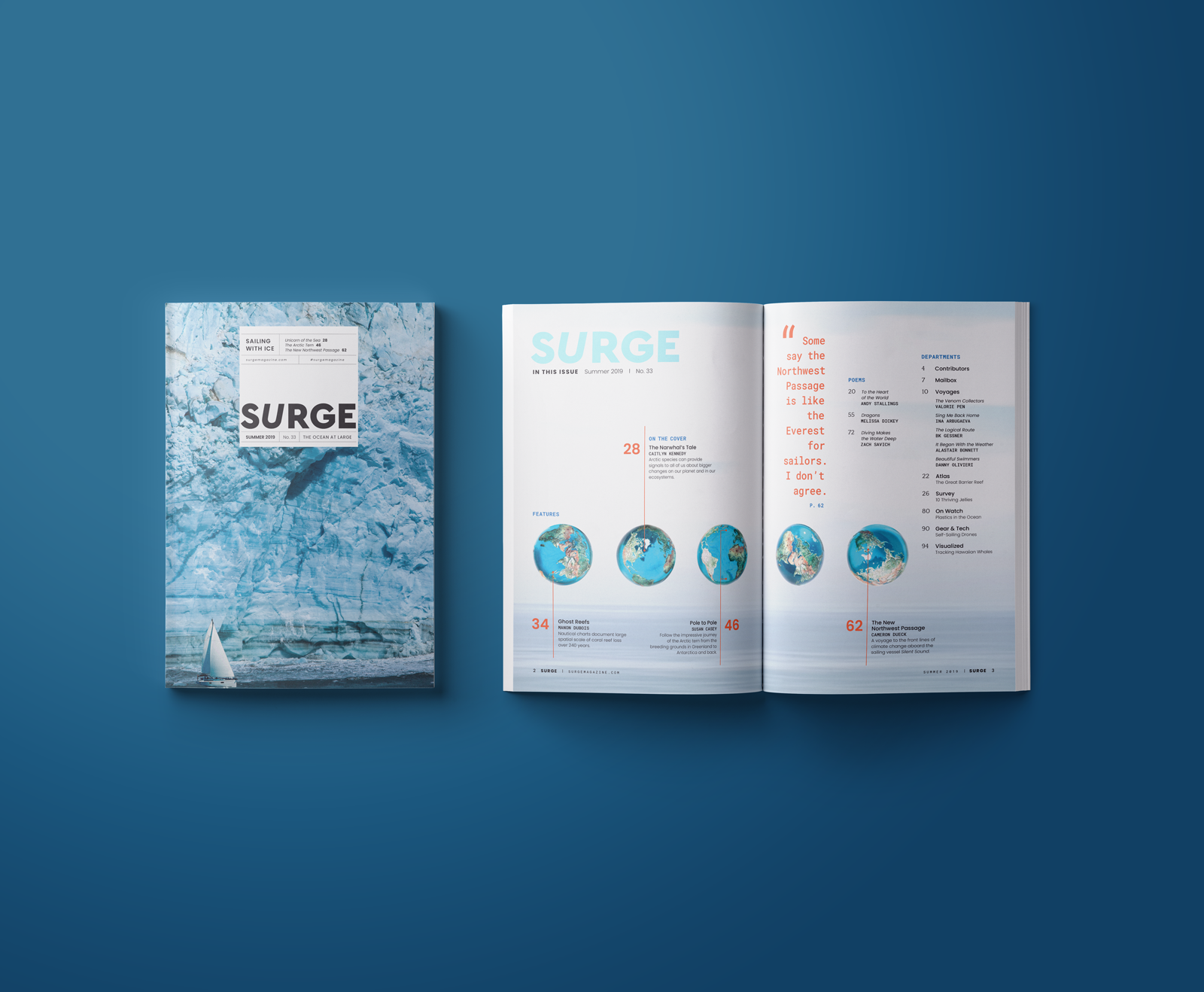 Surge is an international, independently published magazine offering a unique perspective on ocean travel and climate science. Our mission is to highlight the relationship between ocean and climate, propel meaningful conversations about resilience, and invite readers into a community of caring for the ocean and its inhabitants.
Every issue of Surge provides thoughtful and engaging literature, art, philosophy, and science that spur conversations and bear witness to the oceans in our time of change. We dive deep into the science and philosophy of our ocean ecosystems and draw connections between sailing the ocean and saving the planet. Surge is issued quarterly in print and online.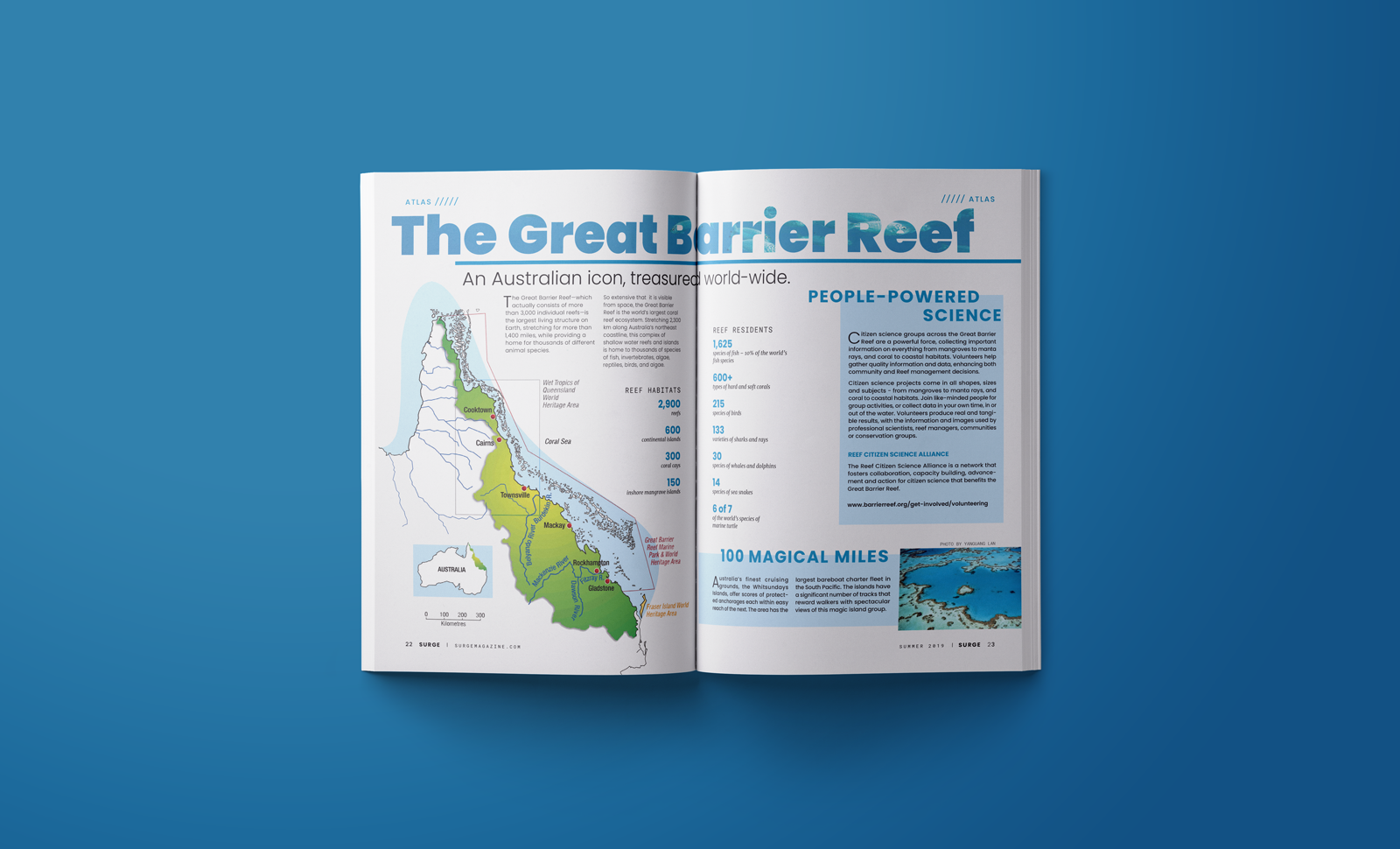 Surge readers are thoughtful and adventurous agents of social change who have witnessed connections between culture, environment, and climate through their adventures on the ocean and its margins. They are self-reliant conservationists, ocean sailors, voyagers, researchers, cartographers, and citizen scientists. In their reading, conversation, and travel, they seek out new perspectives that move beyond sound bites and headlines.